Depression Books that Help Others Understand Your Depression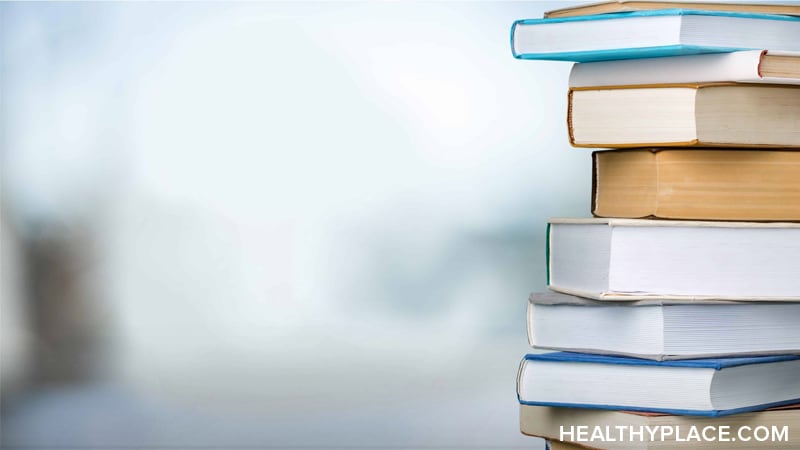 Far from fluff stories, depression books are mental health and communication tools that make a positive difference for people living with depression. Books about depression take many forms: novels, memoirs, biographies, self-help, and educational nonfiction. Applying these books to life takes many forms, too. You can use them to help and encourage yourself, and you use them to help others understand your depression.
Officially, when you use books to help your mental health and/or to reach others in some way, it's called bibliotherapy (therapy through books). Sometimes, books are incorporated into work with a therapist, while other times people read books on their own for information, inspiration, relaxation, or stress relief—all things that contribute to healing from depression. Books can also help you communicate. Describing your own experience with depression can be challenging, and sharing books can help others understand your depression.
We've gathered a list of depression books that are great for sharing with someone. You can ask them to read as a way of knowing your experience more deeply. Books increase empathy and understanding, and they are excellent tools for discussion. Sometimes it's easier to talk about depression in the context of a book rather than having the focus be entirely on you. Let these books help you connect with others for understanding and healing.
Depression Books to Help Others Understand Your Depression and Build Empathy
People connect through stories. Stories, after all, are about people rather than cold, hard facts. From the beginning of humanity, we've told stories to teach and connect. Therefore, our list contains books that involve tales and narratives, human accounts of this human illness. Whether memoir (non-fiction) or novel (fiction), each book below accurately portrays life with depression so poignantly that you can simply hand someone a book and say, "This."
Memoirs about depression
Shoot the Damn Dog by Sally Brampton (2008). Elle magazine founder, Sally Brampton, felt obligated to suffer severe depression in silence until it got the best of her. Her story is frank and open, unabashedly showing anyone who reads her book what depression was like at its worst and inspirationally demonstrating how she reclaimed her life.
Reasons to Stay Alive by Matt Haigh (2016). This story, serious and candid and peppered with humor, is touted for the way it reaches people. Haigh offers inspiration to those living with depression and insight to those who are on the outside of the illness. Readers both outside and inside the world of depression have been touched by this depression memoir.
Still Life: A Memoir of Living Fully with Depression by Gillian Marchenko (2016). Marchenko's story of depression takes us into her life as a wife and mother. The depression is bad, but it is made worse by the guilt: How can she possibly be good enough for her family when living with this mental illness? If you've wondered something similar or have worried that others are thinking this question about you, this book is sure to help.
Willow Weep for Me by Meri Nana-Ama Danquah (1998). How do you live up to a high-pressure stereotype that African American women must be strong, nurturing, caregivers when depression tells you you're the opposite and robs you of the ability to live the role? Meri Nana-Ama Danquah's story is her journey; a journey to find an answer to that question. Her memoir transcends culture and time to be impactful for all readers.
Depression novels
A Little Life by Hanya Yanagihara (2016). While by no means an uplifting story, A Little Life is moving and emotional, taking readers deep into Jude's depression. The story isn't just about Jude, however. It is about those close to him, their own struggles, and how they try to understand Jude's illness but have a very difficult time doing so.
A Long Way Down by Nick Hornby (2006). Alone and in despair, four people—one at a time—make their way to the roof of a tall building to end their suffering. Each one is surprised to discover that they're not alone on that roof or in life.
All the Bright Places by Jennifer Niven (2016). This YA Novel is touching, meaningful, and illuminating for teens and adults alike. When you're living with depression, a normal way to start any day is by wondering if this is the right day to die.
Reading and sharing depression books may just be one of the best forms of therapy and self-help. Connect, enjoy, understand, and grow with these and other stories about living with major depression.
APA Reference
Peterson, T. (2022, January 4). Depression Books that Help Others Understand Your Depression , HealthyPlace. Retrieved on 2023, October 3 from https://www.healthyplace.com/depression/support/depression-books-that-help-others-understand-your-depression
Last Updated: January 11, 2022