What is Self-Help for Mental Health?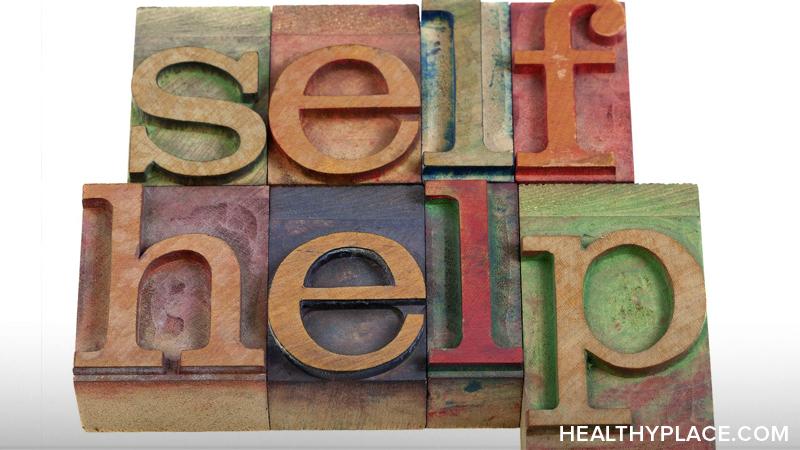 Self-help for mental health refers to the collection of publicly available information focusing on helping people overcome psychological issues in conjunction with, or without, professional face-to-face counseling. Mental and emotional health is linked to how we cope with stress and other factors that influence lifestyle choices. Psychological self-help can give you tools that deepen self-awareness and help you cope with everyday life in healthier ways.
If you have a loved one with mental health challenges, you can seek self-help advice and proven self-help strategies that give you a better understanding and deepen empathy toward your mentally ill loved one.
You can find self-help resources in the library, on the Internet, or through community self-help programs, such as support groups. Typically, you should only rely on self-help therapy if you have mild to moderate mental health issues. For more severe problems that have a significant negative or debilitating impact on your life, seek professional help.
Why Use Self-Help?
Self-help has some key advantages over professional counseling in that it's inexpensive, convenient, and you can tailor the program to your own schedule. Self-help books, ebooks, articles and Internet sites focusing on mental health can increase your knowledge and understanding of your behaviors and thought processes. They can help you gain conscious awareness of how your thoughts and experiences influence your current behavior.
If you're seeing a mental health professional, he or she can recommend self-help activities and self-help exercises that you can do in-between visits. This helps you stay on track with your therapy and can strengthen efforts to replace unhealthy behaviors and responses with healthy ones.
How to Find the Right Self-Help Information or Group
There are thousands of self-help books, articles, Internet websites, and groups available. Some are excellent and provide accurate, authoritative information, but many fall well short of this ideal. So how do you know which ones to choose?
If you're looking online, make sure an accredited professional has reviewed the articles and information on the site. For example, Harry Croft, MD, psychiatrist and medical director for HealthyPlace.com, reviews all information for relevance, accuracy, and timeliness on the site. When choosing a book, make sure it's written by someone with experience and authority in the area of focus (Online Mental Health Self-Help is Available and Effective).
Self-help support groups are made up of people sharing a common concern or issue. Some self-help groups meet face-to-face with members; others meet online with a moderator present. They conduct their self-help meetings in an effort to share, connect, and learn from one another in a supportive and safe environment (List of Self-Help Groups).
Sometimes a professional counselor leads the group, other times these groups are led by a peer who has made great progress in overcoming the mental health problem. The main criteria here are to make certain the setting is safe and the group members are supportive and open.
So a simple, easy to remember self-help definition might be: self-help involves helping yourself to knowledge and understanding so you can become proactive in creating a better life and future for yourself.
APA Reference
Gluck, S. (2021, December 15). What is Self-Help for Mental Health?, HealthyPlace. Retrieved on 2023, October 4 from https://www.healthyplace.com/self-help/self-help-information/what-is-self-help-for-mental-health
Last Updated: March 25, 2022