Gay Suicide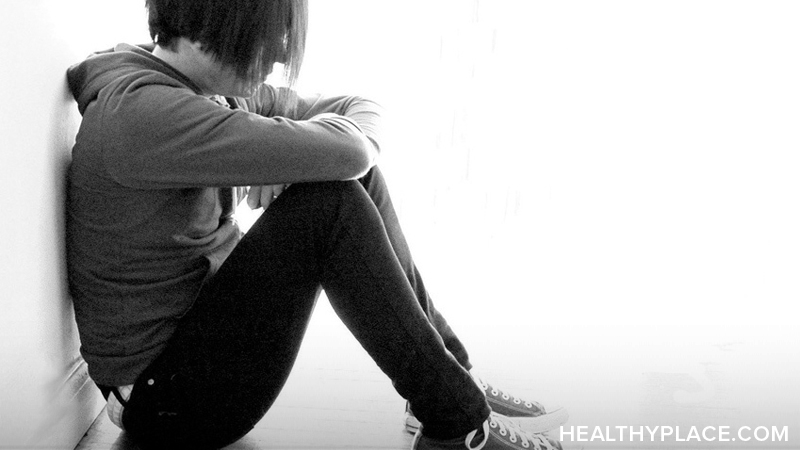 Gay suicide, particularly among youth, is a shocking problem. In fact, lesbian, gay and bisexual youth are four times more likely (and questioning youth three times more likely) to attempt suicide than their straight peers. (comprehensive suicide information and suicide hotline numbers) It's also known that even among adults, homosexuals are at greater risk for depression, anxiety disorder, substance abuse disorders and suicide.1 (info on gay mental health) Gay suicides hit every location, every stratum of society and affect us all.
Gay Suicide Statistics
Gay suicide statistics paint a bleak picture of gay suicide. While suicide is the 3rd leading cause of death in ages 10-24 and accounts for 12.2% of deaths in that age range, gay suicide statistics are even more severe. Gay suicide statistics include:2
Suicide attempts by lesbian, gay or bisexual youth and questioning youth are four-to-six times more likely to result in injury, poisoning, or overdose that requires treatment from a doctor or nurse, compared to their straight peers.
Lesbian, gay or bisexual youth who come from highly rejecting families are up to 8 times as likely to have attempted suicide as lesbian, gay or bisexual peers who reported no or low levels of family rejection.
Nearly half of young transgender people have seriously thought about taking their lives and one-quarter report having made a suicide attempt.
Turning the Tide on Gay Suicide
But several initiatives are at work to stem the tide of gay suicides.
The Trevor Project was started in 1998 by filmmakers James Lecesne, Peggy Rajski and Randy Stone who created the Academy Award-winning film Trevor, about a bullied, gay youth. When airing their film they realized that gay youth going through a crisis had no lifeline to call and they decided to address this with the Trevor Project which has gone on to become, "the leading national organization providing crisis intervention and suicide prevention services to lesbian, gay, bisexual, transgender, and questioning youth."
The Trevor Project has fielded more than 200,000 calls, has more than 600 active volunteers and over 200 lifeline counselors. There's no telling how many gay suicides this lifeline has prevented.
Another project working to prevent gay suicides is the It Gets Better Project. The It Gets Better Project was started in 2010 by columnist Dan Savage in an attempt to inspire hope to all those young people facing harassment.
"The It Gets Better Project was created to show young LGBT [lesbian, gay, bisexual, transgender] people the levels of happiness, potential, and positivity their lives will reach – if they can just get through their teen years."
The It Gets Better Project has inspired more than 50,000 user-created videos viewed more than 50 million times with additions from famous faces like President Barak Obama, Secretary of State Hilary Clinton, Colin Farrell, Tim Gunn, Ellen DeGeneres and many more.
Visit the It Gets Better Project to support the prevention of gay suicides here: http://www.itgetsbetter.org/.
APA Reference
Tracy, N. (2022, January 10). Gay Suicide, HealthyPlace. Retrieved on 2023, November 30 from https://www.healthyplace.com/gender/gay/gay-suicide
Last Updated: January 13, 2022