Parents of Gay Children and the Issues They Face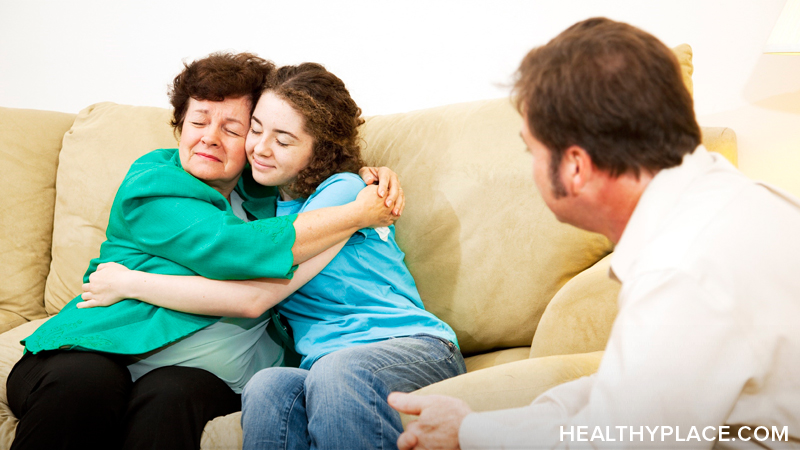 Parents of gay children may be shocked when their kids come out of the closet, but once the dust settles, most parents realize that their child is the same one they have loved and cared for all their lives, they just happen to be gay. And while parental acceptance is one hurdle for a gay child, there are many other issues facing gay kids and their parents. Issues for parents of gay kids as identified by Parents, Families and Friends of Lesbians and Gays (PFLAG), include:1
Family acceptance – can the rest of the family accept the gay child as the parents of the gay child has
Hate crimes prevention – working to prevent gay bashing and other forms of hate crimes against gay kids
Health – addressing the health concerns of gay kids as they come into adulthood
Military – working within the current framework (which currently does not address transgender individuals)
Relationship recognition – working to achieve equal rights and recognition for gay relationships as for heterosexual relationships
Safe schools – parents of gay children ensuring a safe learning environment
Workplace fairness – supporting the gay child and any issues they face when entering the workforce
Parenting a Gay Child – Signs of a Gay Child
Sometimes, long before a child comes out as gay, a parent suspects that a child might be gay. It may be that the child bucks traditional gender stereotypes or they may not show attention to the opposite sex; but are these signs of a gay child?
According to some research, gender atypical behavior may, in fact, be an indicator that the child may grow up to be gay. So, for example, boys that play with dolls and have primarily girlfriends or girls who are tomboys and prefer to play with guns may have an increased likelihood of growing up to be gay. Another sign your child might be gay is if he is a male that chooses more solitary sports such as cycling or swimming. There also appears to be a relationship wherein the more a child shows gender-nonconforming characteristics, the greater the chance that they may grow up to be gay.2
It's important to think about why a parent cares about having a gay child though. While knowing your child is gay may help you ease the transition into adulthood, it's critical to remember that a gay child is just a child like any other and a parent of gay child is just a parent, like any other. Parents of gay kids must come to accept and love their children for who they are and not because of their sexuality.
Support for Parents of Gay Children
There is no doubt though, parents of gay children often go through an adjustment period. Organizations, though, are available to help support parents of gay kids.
The most well-known organization is Parents, Families and Friends of Lesbians and Gays (PFLAG). PFLAG was started in 1972 with the act of a mother publicly supporting her gay son. Parents of gay kids can find 200,000 PFLAG supporters in 350 chapters across the United States. PFLAG supports loved ones of homosexuals by providing helplines, support group meetings, education and resources. PFLAG also advocates for the rights of homosexuals on a local, state and national level.
To find a PFLAG chapter near you, use the PFLAG search tool found here.
APA Reference
Tracy, N. (2022, January 4). Parents of Gay Children and the Issues They Face, HealthyPlace. Retrieved on 2023, November 30 from https://www.healthyplace.com/gender/gay/parents-of-gay-children-and-the-issues-they-face
Last Updated: January 13, 2022