The Difference Between Mental Health and Mental Illness
Here's what's happening on the HealthyPlace site this week:
---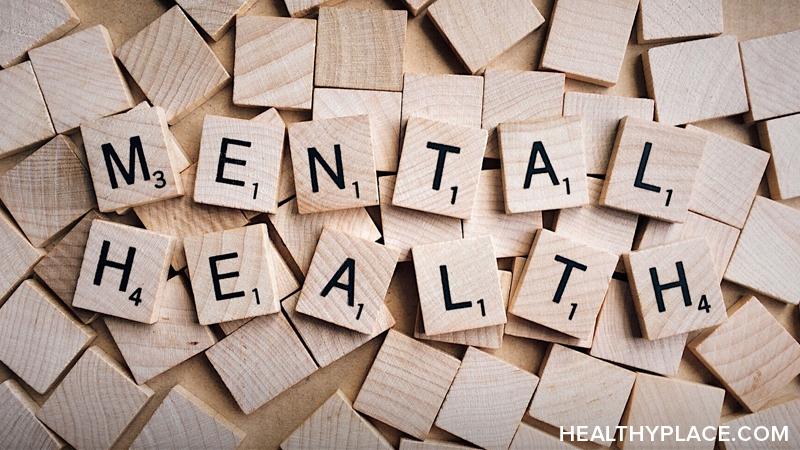 The Difference Between Mental Health and Mental Illness
Is there a difference between mental health and mental illness? Sometimes, you hear people use the terms interchangeably.
Mental health and mental illness are related but separate concepts. When it comes to our wellbeing, it's not an either-or situation. Someone might not have a diagnosis of a mental illness but still not be mentally healthy. Further, living with mental illness absolutely does not mean that people don't have mental health.
To clarify it further, just like everyone has health, we each have mental health. Mental health speaks to our mental wellbeing. A mental illness, however, refers to a recognized, diagnosed disorder found in the Diagnostic and Statistical Manual of Mental Disorders, 5th Edition, (DSM-5).
Mental Health and Mental Illness Aren't Opposites
May is Mental Health Awareness Month, and an important truth to be aware of is that each and every one of us can achieve mental health. If you live with mental illness, of course you deal with its hassles. Mental illness in general impacts our thoughts, emotions, sense of physical wellness, and behaviors. Yet mental illness isn't who someone is at his/her core. There is more to you than a mental illness.
Here are just a few reasons why mental health and mental illness aren't opposites and why someone living with mental illness can simultaneously have mental health. People with mental illness can:
Find purpose and meaning in life
Discover passions and pursue them
Make choices
Take small steps every day to work toward their quality life
Love and be loved
If you live with mental illness, know that you can have mental health at the same time. Mental health and mental illness aren't opposite concepts.
Related Articles Dealing With Mental Health and Mental Illness
Your Thoughts
Today's Question: How do you create mental health when you live with a mental illness? We invite you to participate by sharing your thoughts, knowledge, and experiences on the HealthyPlace Facebook page and on the HealthyPlace Google+ page.
---
---
From the HealthyPlace Mental Health Blogs
On all our blogs, your comments and observations are welcomed.
Feel free to share your thoughts and comments at the bottom of any blog post. And visit the mental health blogs homepage for the latest posts.
------------------------------------------------------------------
From HealthyPlace YouTube Channel
Bipolar disorder and insomnia! What a couple. Living with bipolar 2 disorder, insomnia is a constant challenge for me and for a lot of people with bipolar disorder. When one night turns into weeks without sleep, my mental health begins to decline. Insomnia has also taken a major toll on my physical health, especially when I went untreated for bipolar 2.
------------------------------------------------------------------
Most Popular HealthyPlace Articles Shared by Facebook Fans
Here are the top 3 mental health articles HealthyPlace Facebook fans are recommending you read:
If you're not already, I hope you'll join us/like us on Facebook too. There are a lot of wonderful, supportive people there.
------------------------------------------------------------------
Mental Health Quote
"I want to sleep until I feel better."
Read more depression quotes.
------------------------------------------------------------------
That's it for now. If you know of anyone who can benefit from this newsletter or the HealthyPlace.com site, I hope you'll pass this onto them. You can also share the newsletter on any social network (like facebook, stumbleupon, or google+) you belong to by clicking the links below. For updates throughout the week, circle HealthyPlace on Google+, follow HealthyPlace on Twitter or become a fan of HealthyPlace on Facebook. Also, check out HealthyPlace on Pinterest and share your mental health pins on our Share Your Mental Health Experiences board.
APA Reference
Peterson, T. (2017, May 8). The Difference Between Mental Health and Mental Illness, HealthyPlace. Retrieved on 2023, December 9 from https://www.healthyplace.com/other-info/mental-health-newsletter/the-difference-between-mental-health-and-mental-illness
Last Updated: May 9, 2017