Your Mental Health and the Holiday Season
HealthyPlace Mental Health Newsletter
Here's what's happening on the HealthyPlace site this week: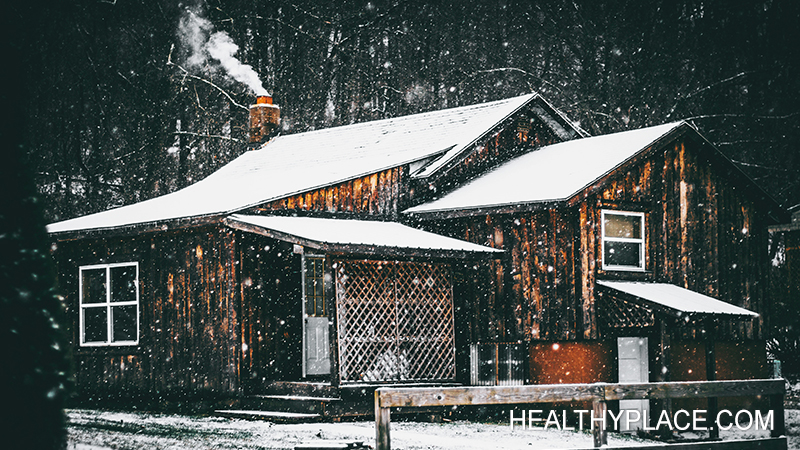 Mental Health Issues Over The Holidays
Many with mental health problems wonder, "How am I going to make it through the holiday season?" If that's you, you're definitely not alone in that regard. Some of the issues facing those with mental illness include:
Solutions for Coping with Mental Illness During the Holidays
How do you make it through the holiday season when you're living with a mental health condition? Here are a few ideas:
For loneliness, see if there's a DBSA, NAMI, or other support group meeting in your community. Volunteer and help others in need during this time of year. Do something you enjoy. (Read Mental Illness and Feeling Alone)
If eating or drinking is an issue for you, skip the parties and holiday toasts. If you feel obligated to attend, plan to stay for a few minutes and leave.
Don't overschedule. Don't attend too many events in a row. Politely turn down some invitations. If you're hosting a party, ask for help. No need to stress yourself out in jammed malls shopping for gifts. Do you shopping online.
Plan ahead for emergencies. Make sure you have enough of your prescription medication to get you through the holidays. Contact your doctor now if you don't. If you're needing extra therapy sessions, contact your therapist to see about availability. If you have a close family member or friend, ask them if they will be available during the holidays in case you need them for something.
All of these ideas can be grouped under one heading: Know your limits. Don't do things that will hurt you in the end and don't ignore warning signs that your mental health is deteriorating.
Your Thoughts
Today's Question: How do you manage your mental health during the holiday season? We invite you to participate by commenting and sharing your feelings, experiences and knowledge on the HealthyPlace Facebook page.
Mental Health and the Holidays Articles
Help Spread Awareness of Mental Illness
Get Our Mental Health Blog Widget
Over 370 sites and blogs are helping spread awareness of mental illness. How about putting our mental health blogs widget on your website, blog or social page? The latest HealthyPlace blog headlines appear as soon as the articles are posted on our site. Just click "Get Widget" at the bottom of the widget, grab the embed code and paste it into your page. You'll also see embed links for Wordpress, Blogger, Linkedin and other social sites there.
As a bonus, put the blogs widget on your site or blog, email us (info AT healthyplace.com) with a page link where it appears, and we'll give a shoutout to your site, blog, or social site on our Facebook and Twitter pages.
------------------------------------------------------------------
Share our Stories
At the top and bottom of all our stories, you'll find social share buttons for Facebook, Google+, Twitter, Pinterest and other social sites. If you find a particular story, video, psychological test or other HealthyPlace feature helpful, there's a good chance others in need will too. Please share.
We also get many inquiries about our linking policy. If you have a website or blog, you can link to any page on the HealthyPlace website without asking us beforehand.
---
---
Most Popular HealthyPlace Articles Shared by Facebook Fans
Here are the top 3 mental health articles HealthyPlace Facebook fans are recommending you read:
If you're not already, I hope you'll join us/like us on Facebook too. There are a lot of wonderful, supportive people there.
------------------------------------------------------------------
From the HealthyPlace Mental Health Blogs
On all our blogs, your comments and observations are welcomed.
Feel free to share your thoughts and comments at the bottom of any blog post. And visit the mental health blogs homepage for the latest posts.
------------------------------------------------------------------
Stand Up for Mental Health
Thousands Have Joined the Stand Up for Mental Health Campaign
But we still need you. Let others know there's no shame in having depression, anxiety, bipolar disorder, trichotillomania, OCD, ADHD, schizophrenia or any other mental illness.
Join the Stand Up for Mental Health campaign. Put a button on your website or blog (buttons for family members, parents, mental health professionals and organizations too). We also have covers for Facebook, Twitter and Google+.
------------------------------------------------------------------
Helping Children Understand Social Cues
Does your child misunderstand the behavior of other children? The Parent Coach, Dr. Steven Richfield, has some helpful tips on how to help your child correctly understand what peers are saying and doing.
Latest Mental Health News
These stories and more are featured on our mental health news page:
A Cold War Fought by Women
Work Up a Sweat, and Bargain Better
Cognition and Illness Course Predict Bipolar Employment
Childhood Social Functioning Predicts Schizophrenia Risk
Bipolar Disorder Treatment Nonadherence 'Needs More Attention'
Cerebral Basis for Positive Psychosis Symptoms Pinpointed
Teenage Bereavement Linked to Asthma Hospitalization Risk
Problem-Solving Education Reduces Parental Stress After Child Autism Diagnosis
Services Fail to Treat Prisoners with Schizophrenia - Increasing Risk of Violent Reoffending
Why Being Bad Feels So Good
Novel Approach Confirms Dysfunctional Energy Production in Schizophrenia
Insomnia Hurts Job Performance of Depressed Patients
Obesity, Bipolarity May Have Common Mechanisms
That's it for now. If you know of anyone who can benefit from this newsletter or the HealthyPlace.com site, I hope you'll pass this onto them. You can also share the newsletter on any social network (like facebook, stumbleupon, or digg) you belong to by clicking the links below. For updates throughout the week:
Photo by Ryan Graybill on Unsplash
APA Reference
Staff, H. (2013, November 22). Your Mental Health and the Holiday Season, HealthyPlace. Retrieved on 2023, December 1 from https://www.healthyplace.com/other-info/mental-health-newsletter/your-mental-health-and-the-holiday-season
Last Updated: October 31, 2017