What Is Solution-Focused Brief Therapy?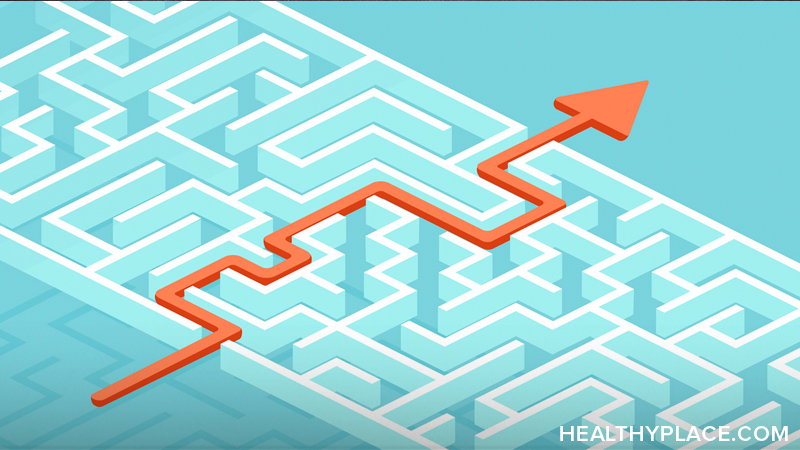 Solution-focused brief therapy (SFBT) is a form of psychotherapy that was developed by Steve de Shazer and Insoo Kim Berg in the late 1970s. As its name suggests, SFBT is a goal-oriented approach to therapy that is focused on solutions rather than problems. Unlike traditional psychoanalysis, solution-focused brief therapy looks to the future instead of analyzing the past. It may be a time-limited approach, but SFBT is often incorporated into other forms of treatment, and the effects can be long-lasting.
What Is Solution Focused Brief Therapy?
Solution-focused brief therapy is a practical, goal-driven approach that encourages clear, concise communication and realistic goal-setting. It empowers the client, as it believes that every person who comes to therapy has some knowledge of what would improve their situation, even if they need help communicating these ideals or creating solutions.
SFBT is used in a variety of settings for people with a range of problems and mental disorders. It has become a significant treatment influence in fields such as child welfare, prisoner reform, education, social policy and criminal justice.
Solution Focused Brief Therapy: How Does It Work?
Solution-focused brief therapy is founded on seven assumptions that together make up the 'building blocks' of the approach.
Change is constant and certain
All clients attending therapy must want to change
Clients are the experts, so they must be empowered to outline their own goals
All people have the resources and inner strength to solve their own problems, even if they need help
Therapeutic intervention is short-term
SFBT focuses on what is changeable and possible – goals must be realistic
The focus of therapy is on the future. Clients do not need to talk about their past.
Solution Focused Brief Therapy Techniques and Goals
Solution-focused brief therapy techniques are based around three simple questions:
What do you hope to get out of this therapy?
What would your ideal day-to-day life look like if you were to achieve your goals?
What are you doing already (and what have you done in the past) to contribute to your goals being achieved?
Your therapist will help you uncover the answers to these questions. This is known in SFBT as "negotiating the contract." You will set your own agenda, but your therapist will help guide you according to how realistic your goals are and how you might achieve them.
After you agree to your goal, you would describe your 'preferred future' to your therapist by responding to a number of questions. You don't need to have a great imagination for this to work – you just need to trust your therapist to ask the questions they need to know the answers to, and prepare to be open and honest about your hopes for therapy.
The third solution-focused brief therapy technique is where you give your therapist a "history of your preferred future." For example, if you come to therapy because you wanted to stop shouting at your kids, or because your anxiety was getting in the way of your everyday life, your therapist might ask you to describe a time when you dealt with your children's difficult behavior calmly, or an instance when you did something you were afraid of despite your anxiety. All of this will help you work towards and realize your therapeutic goals.
Does Solution Focused Brief Therapy Work?
Solutions-focused brief therapy is a relatively new approach to therapy, but it has shown effectiveness in initial research models. One notable example is the Lindforss and Magnusson study, which published the effects of SFBT on the prison recidivism in Hageby Prison in Stockholm, Sweden. Clients who took part in the randomized study were followed at 12 and 16 months after discharge from prison, and the SFBT group consistently did better than the control group.
Solutions-focused brief therapy is a short-term therapy that focuses on solutions rather than problems. It can help people in a variety of situations, including couples, individuals, families and children. To its time-limited nature, it is very beneficial for busy people (such as those working long hours or caring for families). It is thought to only work effectively for those who are keen to embrace change and have a goal-orientated mindset, so it may not be suitable for those who are resistant to treatment.
APA Reference
Smith, E. (2019, September 26). What Is Solution-Focused Brief Therapy?, HealthyPlace. Retrieved on 2023, December 8 from https://www.healthyplace.com/other-info/mental-illness-overview/what-is-solution-focused-brief-therapy
Last Updated: October 15, 2019