I Married My Best Friend's Wife. . .
A True Love Story of How Larry & Sandy Met
Finding your soulmate is like discovering the missing link in your heart. When that special someone enters your life, has similar values, ideals and beliefs and lives them as well, you discover that the two pieces of the relationship puzzle fit perfectly together. There are many souls you connect with in this life. With some you feel an immediate bond that you know will always be there.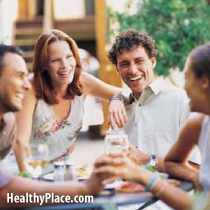 I first met my soulmate when we were very young. This is a story of four people who loved each other, had fun together, then were separated by time and distance. Twenty-six years later two of them were reunited by very unexpected circumstances.
My best friend, Ted Charveze, and I were both very active in the Topeka Jaycees. We spent a lot of time together. He was best man at my wedding. His wife, Sandy, my wife and I were all close friends. After six years of doing things together as couples and enjoying each others company, my family moved to Tulsa so that I could take a position of management with a major real estate firm.
About two years later, Ted and Sandy moved to Scottsdale, Arizona to be close to his mentor and to take advantage of a better opportunity to promote his work as a jewelry artisan. Even though we had all been close friends, we lost contact.
About 8 years ago, while cleaning out some drawers, my former mother-in-law found a "one year old" obituary notice saying that Ted had died. In spite of a divorce several years earlier from her daughter, we had remained friends. She sent me the obituary notice along with a note to inform me of his passing. I did not know.
The notice revealed that Sandy was living in Scottsdale. I called to express my sympathy. She told me that not only had Ted died, her 25 year old daughter had died suddenly less than a year and a half before. In addition, her mother-in-law, father and a sister had also died. She had been grieving for a long time.
Three years later, on her birthday, I received a message on my voice mail. It said, "Hi Larry. I was just thinking about you. Thought you might like to talk sometime. Call me if you want to!" CLICK!! There was no name, no number and a voice I had only heard once in about 26 years. After listening to the message over and over, I decided that it might be Sandy, so I called. It was.
---
---
Since the last time I had talked with her, I had been in a relationship that was suddenly over. A year had passed since that relationship and I had spent most of my time focusing my energy on working on me. The first six months I saw a therapist who helped me work through the pain of a changing relationship. In the first therapy session, I discovered that I had no guidelines for a relationship. I had always done the best I could, but it never seemed good enough. I became a full-time student of relationships. I read every book my therapist recommended. I began writing a daily journal. It was a painful process. As I began to feel better about myself, I began to write my own relationship guidelines. I gave them to my therapist for review and he encouraged me to write more and publish them.
When Sandy called, my first relationship book, "How to Really Love the One
On December 20th I sent the book. The day after Christmas I called her. We talked for about an hour about the book and relationships. Four days later I accepted her invitation to go to Scottsdale for a brief holiday.
We were both very nervous about meeting after so many years. We TALKED about our fears and the conversation defused our anxiety. When we met we spent a lot of time talking about the "good old days" when she and her husband and my wife and I had spent many happy times together. We acknowledged that even back then, we had some kind of special attraction for each other, but neither chose to pursue it because we were both married to someone else. We visited some of her favorite places to eat and had a wonderful time just talking and getting to know each other again.
We both talked about how we enjoyed being alone. We were very clear that neither she nor I were interested in a relationship together or with anyone else at the time. We were learning to be ourselves, enjoyed being alone without experiencing loneliness.
We both truly enjoyed each others conversation and as time passed, we got to know each other better on the phone. Several months later I presented a "Relationship Enrichment LoveShop" in the Phoenix area and took time to see her again. Sandy's daughter lived in Topeka, which was a four and a half hour drive from Tulsa. Whenever she would visit her daughter, I would drive to Topeka to see her. She also made several trips to Tulsa.
The hours we talked on the phone, for months never suspecting that we would ever be together, was a time of building the foundation of trust that healthy love relationships need to make them work. Finding the right person is more about being the right person. We were preparing for love. The walls of resistance were coming down. We talked openly and honestly about our feelings about life, relationships and each other. We discovered that we could express our own individuality and still choose to be together. The fears of our wounded hearts somehow melted away. When two whole people come together, they enhance each other's lives more than one can alone. As time passed we both became aware that we were growing in love and toward each other.
---
A soulmate is not someone you need to be happy. A soulmate is someone you share your happiness with.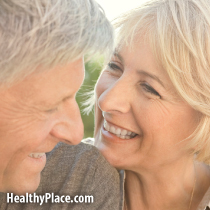 After an eighteen month long-distance relationship (and hundreds of dollars in phone bills) we began to talk about being together, not really sure we wanted to give up our independence. Several months later I moved to Scottsdale to be with her. She admitted to me later that when she saw me pull the big U-Haul truck into her drive, she said to herself, "Oh, my! What have I done!"
I married my best friend's wife on June 8, 1996. God smiled on both of us that day. We are both confident that Ted smiled too, and that we have his blessing.
Since then I have written two more books on relationships and am on staff with Dr. John Gray, Ph.D., author of "Men Are From Mars, Women Are From Venus." Sandy made the connection to Dr. Gray by attending his seminar and giving him one of my books. Dr. Gray has endorsed all of my books.
Sandy and I are a team. Whenever she can, Sandy travels with me to present my Relationship Enrichment LoveShops across the country. We are both committed to have our relationship be the kind of example we can both be proud to share with others. We continually search for new and creative ways to keep the romance, passion and the fire of love burning. We, like other couples have our ups and downs, and we have learned that relationships are something that must be worked on all the time, not only when they are broken and need to be fixed.
SoulMates? You bet! A great relationship? Definitely! Trust is the foundation of a healthy love relationship. There can be no trust without conversation; no genuine intimacy without trust!
Sandy is my very best friend. She supports my dreams, accepts me for who I am and loves me unconditionally. We were truly meant to be together. With so much time passing, it is truly a miracle that we were brought together at all. This soulmate journey took over 30 years!
---
---
next: A Prayer of Thanksgiving
APA Reference
Staff, H. (2008, November 18). I Married My Best Friend's Wife. . ., HealthyPlace. Retrieved on 2023, December 6 from https://www.healthyplace.com/relationships/celebrate-love/i-married-my-best-friends-wife
Last Updated: June 5, 2015