Challenges of Caring for Mentally Ill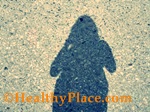 Carrie Jackson, 65, has twice faced the torment of a child's mental illness.
She used Ohio's court system to declare both of her adult sons mentally incompetent to care for themselves. She is their legal guardian and is responsible for everything in their lives - their shelter, their food, their hygiene. Neither is capable of dealing with the simplest responsibility of modern life.
Car or health insurance? Forget it. Cable repairman? No way.
Her sons are mentally ill. Both have been diagnosed as schizophrenic.
Both have to take powerful antipsychotic drugs to get closer to a normal life. Jackson hopes she will always be able to persuade them to use the medications, but experience tells her she cannot completely trust that will happen.
Her heart goes out to several families involved in a slaying last month in Lakewood. The victim. The accused assailant. The families.
William Houston, 29, who told his family he had stopped taking medications for schizophrenia, strangled his friend and neighbor, Mussa Banna, 55, in the hallway of a Cove Avenue apartment building, police said. Houston is in jail on $500,000 bond, charged with murder. Houston's family said he believed his grandmother, who lived in the apartment building, was about to be sexually assaulted or had been. Houston was living with his grandmother but had no guardian.
Jackson understands such delusions. Her son, Tommie Anderson, 49, has been hospitalized four times as a mental patient. He once disappeared for 18 months, and she learned of his whereabouts only because Allentown, Pa., police told her his abandoned car would be junked unless it was claimed. Jackson gained guardianship over Tommie in Probate Court in Cleveland in 1992.
Last November, after Tommie had secretly stopped taking his antipsychotic medications, voices he hears told him to walk from their home on East 105th Street and Superior Avenue. Police found him on the grass along the East Shoreway at East 55th Street, a few feet from afternoon rush-hour traffic. The voices had told him to sit down and rest.
Tommie's 40-year-old brother, Anthony, has been hospitalized twice. Like Tommie, he had become a danger to himself and others. He repeatedly threatened his mother and his wife, sat in the dark in the bathroom for hours and hid in a closet, court documents show. Jackson gained guardianship over Anthony in 1997.
Interviews with Jackson, other families with schizophrenic children and medical and mental-health professionals show a similar pattern. Parents and friends are reluctant to take a loved one to probate court to have them declared incompetent.
"Families are afraid to do that," said Nancy Fitch of Chester Township. She said her 30-year-old son, Brandon, is schizophrenic and takes antipsychotic medication. He lives at home. Fitch has seen no need to seek guardianship.
Families don't want to upset the trust and bond created in therapy, she said. They believe medicated patients will be best cared for at home, she added. "And they don't want to make them angry."
Schizophrenia is a brain disease that will attack 1 percent of the world's population. Although it usually hits people in their late teens or early 20s, it can strike anyone at any time. All races, all economic or social classes of people are affected. In America, about 2 million people have schizophrenia each year.
Patients frequently have a combination of symptoms, including suffering delusions and hallucinations, hearing voices and seeing things. They are paranoid. They are severely unable to plan events in their lives. Their families sometimes think they're lazy.
Dr. Cristinel M. Coconcea, an assistant professor at Case Western Reserve University and director of the Schizophrenia and Psychotic Disorders Program at University Hospitals Health System, said research is contradictory on whether people with schizophrenia are prone to commit violent acts. He does not believe they are more violent than other mental patients.
"Schizophrenics are easy to deal with if they get to know you," said Coconcea, who has treated incarcerated patients. Part of the regimen is to build trust with the patient, which is difficult for a family that has taken the drastic step of seeking guardianship in probate court.
Coconcea, who has not treated William Houston, said people with schizophrenia have their own perceptions of reality. Of Houston, he said, "He must have been terrified to think that his grandmother was about to be raped or had been raped."
Under Ohio law, mental patients cannot be forced to take medications by family or friends. They can be medicated by force while under a court order in a hospital.
The court order ends at the hospital door, Coconcea said. He added that in his practice as a psychiatrist and professor, he sees only two or three cases a year in which court-ordered medication is delivered because the person is in immediate danger of harming himself or others.
Houston was being treated at a branch of Bridgeway Inc., a publicly funded agency that sees about 3,000 clients each year in Cuyahoga County. The Cuyahoga County Mental Health Board is conducting a routine investigation of Houston's care at Bridgeway.
Ralph Fee, Bridgeway executive director, declined to discuss Houston as a client, citing patient confidentiality.
However, he said, treatment is a combination of drugs, therapies and family support. "It's one of the four or five most devastating illnesses in the world.
"We're not sure what causes it," Fee said. "But with the advances in mental health care, we do much better now than we did five or 10 years ago."
Jackson wants Ohio law to be changed to allow mental health patients to be forced to take medication. Schizophrenic patients cannot make good decisions, families and medical experts say. That condition is a symptom of the disease.
"They say they have rights," declares Jackson. "Don't families have rights?"
Jackson has touched on an age-old debate among mental health professionals, patients and families.
"Nobody should be forced to take medications - or walk down the street straight or wear a red shirt," said Blair Young, of the Ohio chapter of the National Alliance for the Mentally Ill.
(Source: Cleveland Plain Dealer Newspaper - 2/9/03)
APA Reference
Gluck, S. (2003, February 9). Challenges of Caring for Mentally Ill, HealthyPlace. Retrieved on 2023, December 8 from https://www.healthyplace.com/thought-disorders/schizophrenia-articles/challenges-of-caring-for-mentally-ill
Last Updated: June 11, 2019