Schizophrenia Support: Schizophrenia Forums, Support Groups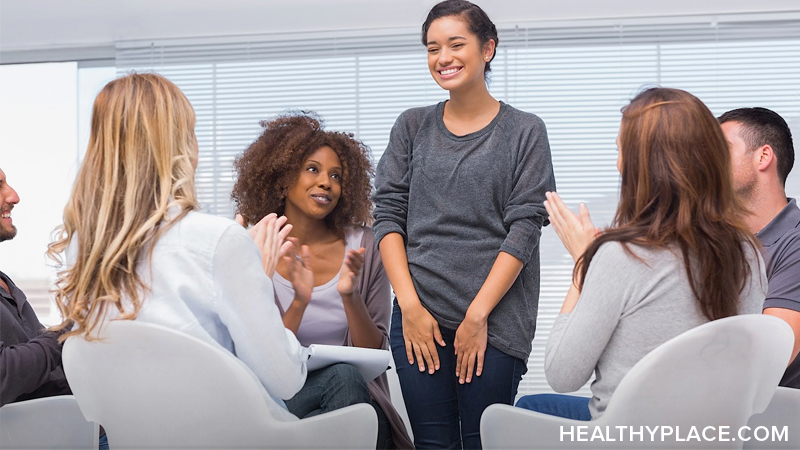 Seeking schizophrenia support in your local community or online is part of taking responsibility and control of your mental health, or that of a loved one. Schizophrenia support can include:
online schizophrenia forums
schizophrenia support group meetings
schizophrenia family support groups
Fellowship Offered by Schizophrenia Forums Ends the Silence
Schizophrenia forums allow for almost real-time, moderated discussion threads for patients, family members, and others charged with caring for the person with schizophrenia. Talking to others with similar experiences can provide powerful healing and offer participants a deep feeling of belonging. Active schizophrenia forums can provide a deep fellowship, unavailable through any other avenue – a connectedness that ends the silent suffering of those touched by the disorder.
Schizophrenia Support Group Therapy
Schizophrenia support group therapy can prove vital to treatment success. Easily accessible, safe schizophrenia support group options represent a critical component of treatment for those suffering from the mental disorder. They also provide an understanding network for the patient's family members. Coping with the chaos and confusion that the patients project during their tormented episodes of paranoia builds frustration and resentment in caretakers that have little or no support network. Finding schizophrenia family support can mean the difference between grace and the destructive behavior that can find its way out of the pressure cooker of unrelieved stress.
Where to Find Schizophrenia Support
To find schizophrenia support in your community, ask your doctor, psychiatrist or therapist, for a referral. NAMI, The National Alliance for Mental Illness offers schizophrenia support groups in many local areas throughout the U.S. In addition, through their "Family-to-Family" program, family members can receive education about the illness as well as schizophrenia family support. This is a great source of schizophrenia help.
For other community schizophrenia support, check with your county mental health agency, county social services department and your local United Way.
Here are additional schizophrenia support resources:
Online Schizophrenia Forums
Print out or save this helpful list of schizophrenia support resources to your computer hard drive. But don't just print or save it – take action and step toward healing immediately.
APA Reference
Gluck, S. (2021, December 16). Schizophrenia Support: Schizophrenia Forums, Support Groups, HealthyPlace. Retrieved on 2023, October 1 from https://www.healthyplace.com/thought-disorders/schizophrenia-support/schizophrenia-support-schizophrenia-forums-support-groups
Last Updated: March 25, 2022