Alcoholism Rehab: Time for an Alcohol Treatment Center?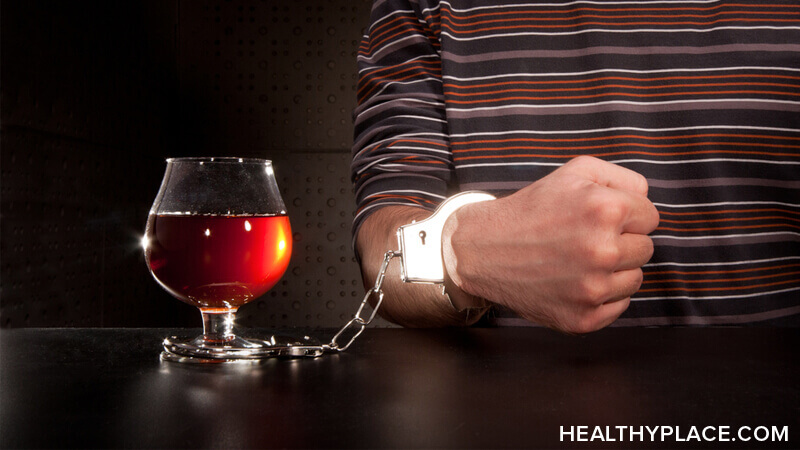 Alcoholism rehabilitation, known as rehab, can take self-directed forms, but if someone has full-blown alcoholism it's likely time to seek out an alcohol treatment center. The more a person drinks and the longer the person has been abusing alcohol, the more necessary it is to seek an alcoholism treatment center.
Detoxification in an Alcoholism Rehab Center
Alcoholics are physically addicted to alcohol and when they stop drinking they go into withdrawal. The immediate process of getting the alcohol out of the body is known as detoxification, or detox. Those who need acute medical detox do so in an alcohol treatment center which may be standalone or part of a hospital.
Detox may be inpatient at an alcohol treatment center or may be outpatient with day monitoring at the alcohol treatment center in less severe cases. Medications may be prescribed to make the detox process easier. The more a person has been drinking and the longer they have been drinking, the more critical it is to do detox through an alcohol treatment center to avoid possibly lethal complications like delirium tremens (DTs).
Alcoholism Rehab and Alcoholism Treatment Center Programs
Programs at alcoholism treatment centers are specifically designed to recover alcoholics and to maintain their recovery. Alcoholism treatment center programs are generally the best chance an alcoholic has at quitting drinking.
Types of alcoholism treatment center programs:
Partial hospitalization - ongoing medical supervision while living at home. This program usually meets at the hospital 3 - 5 days per week, 4 - 6 hours per day.
Residential or inpatient programs - Intensive live-in treatment usually lasting from 30 - 90 days.
Outpatient (day) program - ongoing treatment while living at home. This program usually meets at least 3 days per week for at least 2 - 4 hours per day.
Counseling - additional therapy is typically added to any of the above treatments.
Is It Time for an Alcoholism Treatment Center?
While making the decision to enter into an alcoholism treatment center is personal, here are some questions to ask yourself to see if an alcoholism treatment center may be right for you:
Have you previously tried to stop drinking and failed?
Do you find the idea of quitting drinking overwhelming?
Do you have no idea how to quit drinking?
Do you have, or suspect you have, a mental illness?
Do you have any additional medical complications?
Have you been addicted to alcohol for longer than one year?
Do you have insufficient people in your life to offer recovery support
The more questions you answered "yes" to, the more likely it is you need an alcoholism treatment center.
What to Look for in an Alcoholism Rehab Program
All alcohol treatment centers are not created equal and some are better suited to certain types of people. While price and amenities are obviously concerns for many, treatment quality, certification and aftercare are crucial aspects of an alcohol treatment center program that can be the key to the success or failure of recovery.
Things to consider when looking for an alcohol treatment center:
Is the program credited and licensed by the state it's in?
Are the people running the program and providing treatment trained, licensed mental health professionals and addiction specialists?
Is the alcoholism treatment effective? What are their success rates?
What type of clinical assessment will be done as part of treatment?
What type of aftercare do they provide? How much does it cost?
What type of treatment is available for the family of the alcoholic? How much does it cost?
How Much do Alcoholic Treatment Centers Cost?
Alcoholic treatment center costs vary widely between alcoholic treatment centers and types of treatment. Because of the medical supervision required, alcohol detox will often cost the most followed by inpatient and then outpatient treatment.
Paying for an Alcoholic Treatment Center
While the costs of attending an alcoholism treatment center are high, the costs of not going are even greater when the outlook of the alcoholic is considered. Where would the alcoholic be in one year, or five years without the help of an alcoholic treatment center?
That being said, there are many ways of paying for, or reducing the cost of alcoholism rehab:
Insurance companies may pay some or all of the costs of attending an alcohol treatment center. This may be only available once in the lifetime of the policy.
Some alcoholic treatment center programs offer sliding-scale or reduced scale payment
Some states have alcohol treatment centers offer beds to specific people such as pregnant women or others in special circumstances
The Veterans Administration offers some alcohol treatment center program coverage
Contact the Substance Abuse and Mental Health Services Administration for more information on affordable alcohol treatment centers. 1-800-662-HELP (4357) http://www.samhsa.gov/
APA Reference
Tracy, N. (2021, December 15). Alcoholism Rehab: Time for an Alcohol Treatment Center?, HealthyPlace. Retrieved on 2023, December 11 from https://www.healthyplace.com/addictions/alcoholism/alcoholism-rehab-time-for-an-alcohol-treatment-center
Last Updated: December 29, 2021