Celebrities and Famous People with Bipolar Disorder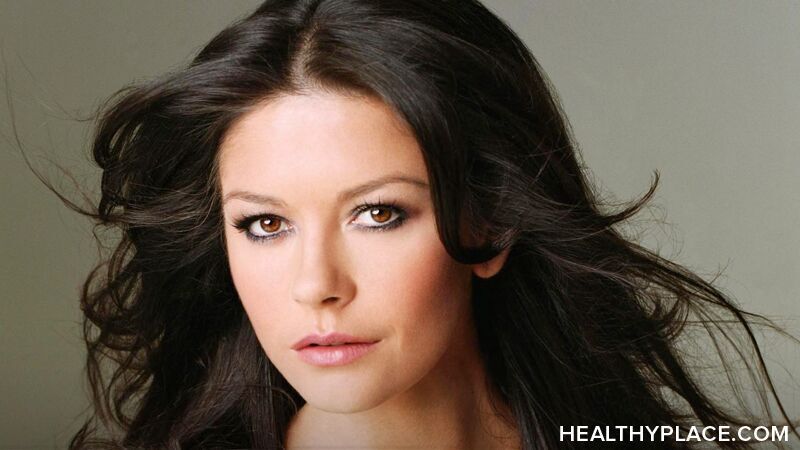 When celebrities and famous people with bipolar disorder talk openly about their illness, they have an opportunity to reduce the stigma associated with the illness and make it more acceptable to be honest about bipolar disorder.
Bipolar disorder affects 1% of the general population and yet many people don't know the bipolar people in their lives. This is most often because people with bipolar disorder don't speak openly about their illness, not even with their close friends. People diagnosed with bipolar disorder are afraid of the stigma associated with their illness and fear rejection by their loved ones.
Successful Famous People with Bipolar Disorder
People with bipolar disorder are sometimes thought to be "crazy," dangerous and abnormal in some way. Some, even the bipolar people themselves, may feel like they have no hope of being "normal" or successful. When famous people with bipolar disorder discuss their success in spite of their illness, it makes it clear to everyone that people with bipolar disorder have the same potential for success as others. (Read more information about living with bipolar disorder)
BP Magazine talks to some successful famous people with bipolar disorder:
Congressman Patrick J. Kennedy: "I knew what it was to suffer, so I knew that this was real," Kennedy once explained about his work on behalf of the mentally ill. "There was no doubt in my mind that this was a physical illness that people were suffering from because I was suffering from it. It was very concrete in my mind that this needed to be worked on. That's why I've always worked on it—and through my own personal suffering."1
Margaret Trudeau, the youngest first lady in Canadian history: "The shame is in having a mental illness and not facing it and getting it treated (read about bipolar treatment) because you're going to destroy your life and probably destroy your marriage and probably destroy friendships," she says. "You're probably going to disappoint people; you're probably going to have trouble keeping your job. The shame is in other people being ignorant and the lack of education of what it is that happens to people suffering from mental illness."2
Celebrities with Bipolar Disorder
Celebrities with bipolar disorder also have an opportunity to raise awareness for the illness. Bipolar celebrities include:3
Rosemary Clooney
Ray Davies, a musician who is openly bipolar
Richard Dreyfuss
Mel Gibson
Mathew Good
Macy Gray
Linda Hamilton
Sinéad O'Connor
Jane Pauley
Jean-Claude Van Damme
Catherine Zeta-Jones
Other famous bipolar people who use their celebrity to increase awareness of mental illness include:
Jessie Close, sister of Glenn Close – in an interview with BP Magazine, Glenn Close says of mental illness, ". . . To me, it's one of the conditions of being human. Having a mental illness doesn't separate you from other people—it brings you closer together."4
Carrie Fisher – to BP Magazine at her stand-up one-woman show, "Bipolar disorder is a mood system that functions like the weather. It's independent of the things that happen in your life. I have problems, but they don't have me! I'm very sane about how crazy I am. . ."5
Jane Pauley of Today and Dateline – of her best-selling memoir, "I had already decided that if only one good thing came out of this mess, it would be the opportunity to talk about the disease . . . Most people living courageously with mental illness fear losing everything—they can't afford to give people the benefit of the doubt. I can. It seemed pretty simple."6
APA Reference
Tracy, N. (2021, December 28). Celebrities and Famous People with Bipolar Disorder, HealthyPlace. Retrieved on 2023, December 8 from https://www.healthyplace.com/bipolar-disorder/bipolar-information/celebrities-and-famous-people-with-bipolar-disorder
Last Updated: January 7, 2022