Giving Up When You Have A Mental Illness
HealthyPlace Mental Health Newsletter
Here's what's happening on the HealthyPlace site this week: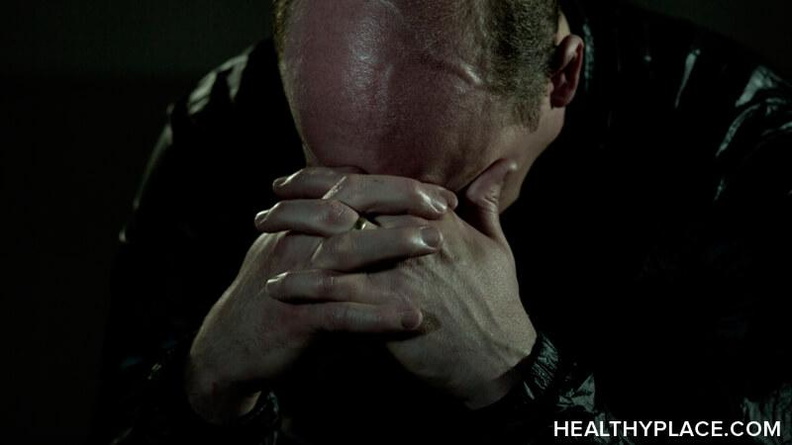 Giving Up When You Have A Mental Illness
Let's face it. When you are living with a serious mental illness such as major depression, bipolar disorder, an anxiety disorder, eating disorders, or schizophrenia, you're frequently in a battle to either maintain your sanity or keep from losing it. Living with a mental illness is tiring and that's why many people give up trying to recover.
I came across an interesting study on people recovering from recurrent mental health problems. People were essentially divided into two categories; giving up and fighting to get better. Those who gave up traced it back to the first time they were told by a doctor that they had to have mental health treatment, including psychiatric medications, for the rest of their lives. Those classified as fighters "started with finding one's own motivation for recovery, and learning new ways of coping with the negative emotions. It was an on-going, day-to-day process which required a lot of energy and effort. Participants felt that it was crucial to have something or somebody in life to fight for."
"Not to give up, to fight, I mean every day you have to fight, you're fighting one thing or another but if you lose the battle, depression can take over your life. It can totally ruin you, if you let it, but find something in your life that you want to fight for, and it helps a great deal. I fought for my children, my grandchildren really." ~ Study Participant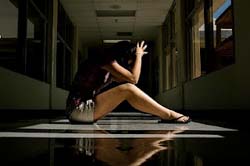 Fighting for your life takes substantial effort. As the study stated, starting such a fight requires strong self-sustained motivation. Have you thought about your motivation for saving your mental health and life?
Related Stories
------------------------------------------------------------------
Share our Stories
At the top and bottom of all our stories, you'll find social share buttons for Facebook, Google+, Twitter and other social sites. If you find a particular story, video, psychological test or other HealthyPlace feature helpful, there's a good chance others in need will too. Please share.
We also get many inquiries about our linking policy. If you have a website or blog, you can link to any page on the HealthyPlace website without asking us beforehand.
---
---
Most Popular HealthyPlace Articles Shared by Facebook Fans
Here are the top 3 mental health articles HealthyPlace Facebook fans are recommending you read:
If you're not already, I hope you'll join us/like us on Facebook too. There are a lot of wonderful, supportive people there.
------------------------------------------------------------------
From the HealthyPlace Mental Health Blogs
The Dissociative Living blog, focusing on Dissociative Identity Disorder and other issues involving dissociation and the people affected by it, is back. A year ago, writer Holly Gray said goodbye to the blog. She was just plain stressed out. Today, we welcome her back to the Dissociative Living blog, a blog she built into one of the most trusted blogs on the topic of dissociation.
Your comments and observations are welcomed.
Feel free to share your thoughts and comments at the bottom of any blog post. And visit the mental health blogs homepage for the latest posts.
Suicide in My Family on HealthyPlace TV
Depression and bipolar disorder run through families and research indicates there may be a genetic basis to suicide. Our guest, Heather McCready, diagnosed with bipolar disorder and depression, talks about her suicide attempts and the suicides of other family members.
Coaching A.I.Q. "Asperger-I.Q." To Family Of Asperger Syndrome Members
One parent writes the Parent Coach, Dr. Steven Richfield, asking for ideas on "how to help our family cope with a family member who has Aspergers Syndrome". Here's his response.
That's it for now. If you know of anyone who can benefit from this newsletter or the HealthyPlace.com site, I hope you'll pass this onto them. You can also share the newsletter on any social network (like facebook, stumbleupon, or digg) you belong to by clicking the links below. For updates throughout the week:
APA Reference
Staff, H. (2012, July 6). Giving Up When You Have A Mental Illness, HealthyPlace. Retrieved on 2023, September 30 from https://www.healthyplace.com/other-info/mental-health-newsletter/giving-up-when-living-with-a-mental-illness
Last Updated: October 9, 2017