Hey Guys! Don't be Someone Who Grumbles!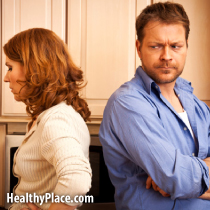 If you want to keep your significant other happy and content - do things for her. Willingly.
Run errands. Surprise her by filling her car with gas. Switch roles for a day.
Offer to help with a chore she doesn't particularly enjoy doing. The fact that you offer may come as a pleasant surprise.
Pick something you really don't like to do and do it "without grumbling" while you do it. The secret is to not tell her you don't like it and focus on the fact that although you don't like to do it you know the affect it will have on your relationship.
Men often have a need to grumble while doing something they don't like. When you make a choice not to grumble, your partner will most likely reward you by helping you fulfill one of your basic needs: approval. There could be other needs but face it, you like to be recognized for your accomplishments no matter how small.
Remember, foreplay begins with taking out the garbage "without being asked!
---
---
next: What's to Become of You?
APA Reference
Staff, H. (2008, December 29). Hey Guys! Don't be Someone Who Grumbles!, HealthyPlace. Retrieved on 2023, December 4 from https://www.healthyplace.com/relationships/celebrate-love/hey-guys-dont-be-someone-who-grumbles
Last Updated: June 2, 2015