Keynotes and Seminars
Never underestimate the power or influence of the words you speak to yourself and to others. What kind of an influence do you choose to be?

Larry James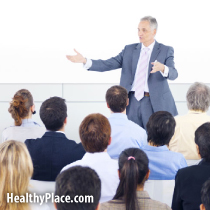 Larry James acknowledges the responsibility of a speaker to practice what he teaches; inspiring others by example. Larry's message, whether seminar or keynote, places a strong emphasis on personal development in the area of personal and business relationships.
He speaks from the heart. He will challenge you and inspire you to positive action. Larry James is committed to helping others be the best they can be.
You will be proud to have Larry James speak to your group. Larry James is an example of what he speaks about. Over the course of the past two decades, Larry James has been presenting information-packed, inspiring CelebrateLove.com seminars and keynotes to corporations, associations, churches and organizations.
He is recognized as a leading authority on the subject of creating and sustaining personal and business relationships as well as business networking. He has written three books on personal relationship and one business book to assist in that process.
Each program listed below can be presented as a seminar or a keynote.
Topics. . .
(For detailed information, click on the topic title.)
"Relationship Enrichment LoveShop" - Larry's most popular presentation is adapted from his books, "How to Really Love the One You're With: Affirmative Guidelines for a Healthy Love Relationship" and "LoveNotes for Lovers: Words That Make Music for Two Hearts Dancing."

Presented as a seminar, it is an interactive program designed to help you fit the pieces of the relationship puzzle together in a healthy way. It is an inspirational gathering of people interested in transforming their present relationships into extraordinary love relationships!
---
---
The 10 "Commitments" of Networking - Networking is about building supportive personal and business relationships; it's consistently meeting new people and making new friends, sharing ideas and having lots of fun in the process! Larry stresses the ten things that you MUST do to be an effective networker.
Networking: Making the Right Connections - Larry's most popular seminar for business professionals. With the emphasis on personal development and career management, Larry clearly defines his unique version of networking and how to work the system for maximum benefits.
References:
Business Leaders Speak About Larry James
Church Leaders Speak About Larry James
It may not be a good idea to hire a speaker who claims to talk about any topic you throw at them. This is the age of specialization. Hire a specialist. Larry James knows relationships; both personal and business relationships.
Larry James has been a full-time professional speaker since 1987. He is a member of the National Speakers Association and subscribes to its strict code of ethics.
Meeting planners love him. Your group will love him too.
We promise to do everything we can to assist you in making your meeting a GREAT success! We believe when you hire a speaker you create a partnership. As partners, we pledge to work with you.
What would it take to win your business?
Knowledge? Experience? Creativity? Service? Results?
Larry James has what it takes!
Include Larry in your network. Invite him to your next meeting and stand by for results!
Speaker Referral Service - If you are looking for someone to speak on a subject other than the topics listed above. . . give us a call. Larry is a member of the National Speakers Association, has many friends who are speakers and will be happy to refer you to speakers who speak on other topics.
next: Making Relationships Work: Personally and Professionally
APA Reference
Staff, H. (2008, November 10). Keynotes and Seminars, HealthyPlace. Retrieved on 2023, December 11 from https://www.healthyplace.com/relationships/celebrate-love/keynotes-and-seminars
Last Updated: June 11, 2015