5 Best Bipolar Disorder Self Help Books (and why they are helpful)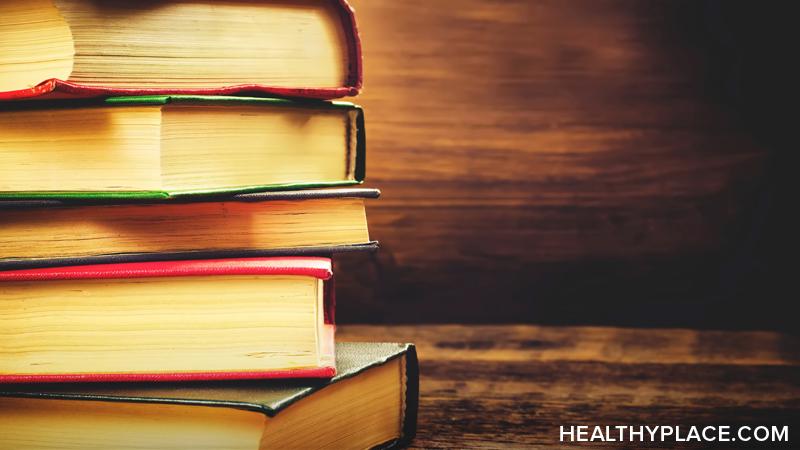 Self-help books for bipolar disorder can be very helpful in learning new bipolar disorder coping skills and learning in-depth insights about an illness that is very complex. If you have been newly diagnosed or you need to learn more about bipolar disorder, I would strongly suggest this bipolar disorder self-help book, Introductory Guide to Bipolar Disorder. It's a free, downloadable eBook from HealthyPlace.
In no particular order, here are the best self-help books for bipolar disorder.
The Bipolar Disorder Survival Guide, Second Edition: What You and Your Family Need to Know by David J. Miklowitz (2010)
This book delivers practical problem-solving strategies, true stories of those with bipolar and straight talk on bipolar disorder. This second edition has an expanded discussion on parenting issues, and a new chapter, "For Women Only."
Key Redfield Jamison PhD, the most well-known bipolar memoirist, has this to say, "A practical, straightforward book that will be a great help to those who have bipolar illness, as well as their families. I could not recommend this book more highly."
This book is available in hardcover, softcover, eBook and audible formats.
The Bipolar II Disorder Workbook: Managing Recurring Depression, Hypomania, and Anxiety by Stephanie McMurrich Roberts, Louisa Grandin Sylvia, Noreen A. Reilly-Harrington, with a forward by David J. Miklowitz PhD (2014)
Written by a team of bipolar experts, this book is designed to help you manage the powerful emotions of bipolar disorder, including anxiety, which is not always mentioned in bipolar self-help books.
According to its description,
"The convenient workbook format combines evidence-based cognitive behavioral therapy (CBT), dialectical behavioral therapy (DBT), and other mindfulness-based exercises to help you manage your emotions, track your progress, and ultimately live a happy and more productive life."
This book is available in paperback and eBook formats.
Welcome to the Jungle: Everything You Ever Wanted to Know About Bipolar but Were Too Freaked Out to Ask by Hilary T. Smith (2010)
This book aims to answer the questions that people with bipolar really want to know such as, "Am I the same person if I take medications," "Can people tell if I have bipolar?" and "Can anything ever be the same again?
This book is designed to be upfront and empowering with both humor and honesty.
The first edition of this book is available in paperback and audible formats and the second version is available in paperback and eBook formats.
Not Just Up and Down: Understanding Mood in Bipolar Disorder (The Bipolar Expert Series) (Volume 1) by John McManamy (2015)
This book is different than most other bipolar disorder self-help books because it focuses on bipolar disorder less as an illness comprised of just mania/hypomania and depressive episodes, but more an illness of a brain that is always in motion. This book is written by an award-winning mental health journalist and, according to its description, "You will also gain insights into: The bipolar spectrum, which overlaps with depression and anxiety and personality."
This book is available in softcover and eBook formats.
Lost Marbles: Insights into My Life with Depression & Bipolar by Natasha Tracy (2016) *
This book is written by an award-winning writer and it uses her own life as examples of what to and what not to do when dealing with bipolar disorder. This book is chock-full of coping skills for bipolar disorder and offers insights beyond what medical information can offer.
According to Jim Phelps MD, noted bipolar specialist:
"This is the book that medical students should read, not the DSM. This is the real thing -- powerfully, bravely stated . . . Tracy helps readers understand some of the furious battle that is going on inside the minds of people with severe bipolar and depression, mostly invisible yet nearly all-consuming. She is a one-woman stigma-busting machine."
This book is available in softcover and eBook formats.
A Self-Help Book for the Partners of Those with Bipolar Disorder
Loving Someone with Bipolar Disorder: Understanding and Helping Your Partner (The New Harbinger Loving Someone Series) by Julie A. Fast and John D. Preston PsyD ABPP (2012)
While this book is not aimed at those with bipolar disorder specifically, it is extremely helpful for partners. It helps partners of those with bipolar disorder understand their partner and offers "step-by-step advice for helping your partner manage mood swings and impulsive actions, allowing you to finally focus on enjoying your relationship while also taking time for yourself."
See Also:
Depression Books that Help Others Understand Your Depression
* Editorial note: The author of this article is the same author as Lost Marbles: Insights into My Life with Depression & Bipolar. Its inclusion on the list was based on reviews, Amazon ranking, and date of publication.
APA Reference
Tracy, N. (2021, December 28). 5 Best Bipolar Disorder Self Help Books (and why they are helpful), HealthyPlace. Retrieved on 2023, December 8 from https://www.healthyplace.com/self-help/bipolar-disorder/5-best-bipolar-disorder-self-help-books-and-why-they-are-helpful
Last Updated: March 25, 2022